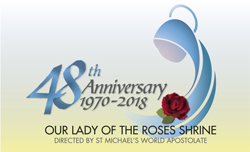 Special Mass of Thanksgiving
Sunday June 24, 2018
LaGuardia Plaza Hotel
5:30 - 6:30 p.m.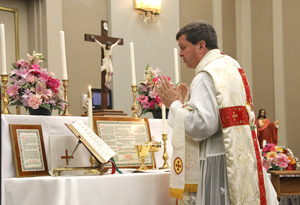 The Latin Mass was in Thanksgiving to Our Lady of the Roses for many graces and blessings received.
James Fox of Medford, N.J. did a tremendous job setting up the altar for the Latin Tridentine Mass.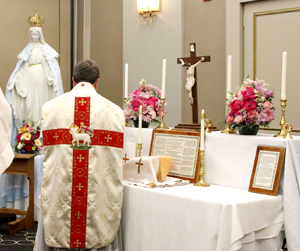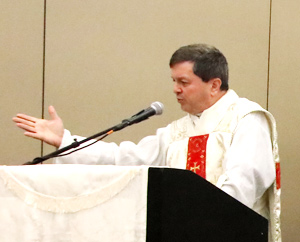 Father Brennan delivering his inspiring homily.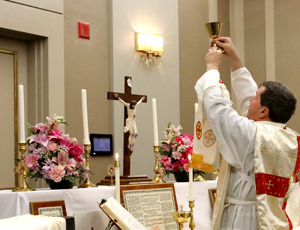 The Consecration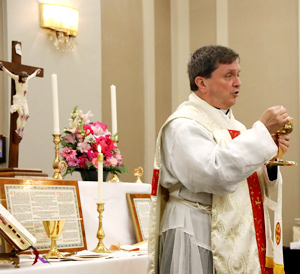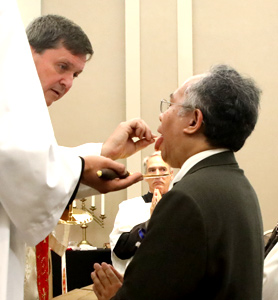 Kneeling for Holy Communion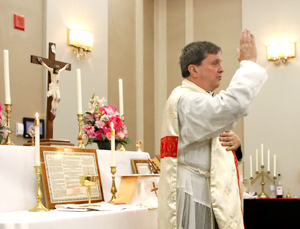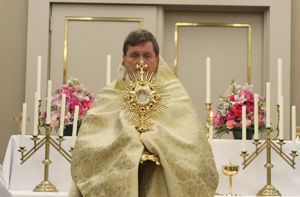 The Mass was followed by Benediction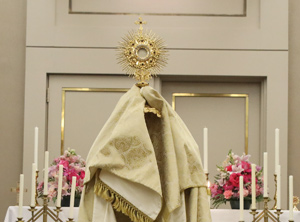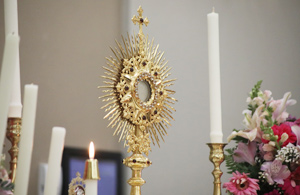 NEXT PAGE
Open House | Procession |
Rosary Vigil | Holy Hour | Banquet |
Special Mass | Organizers' Conference |
48th Anniversary Index | Home