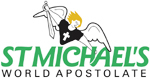 Veneration of the Rosary
Saturday June 21, 2008 Our Lady of the Roses Shrine 10:30 p.m.
After the Vigil, pilgrims line up to venerate the Rosary kissed by Our Lady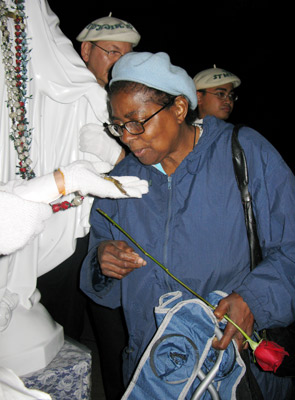 "I will kiss the Rosary on October 29. It will be after the recitation of the Rosary."
Our Lady, Sept. 16, 1994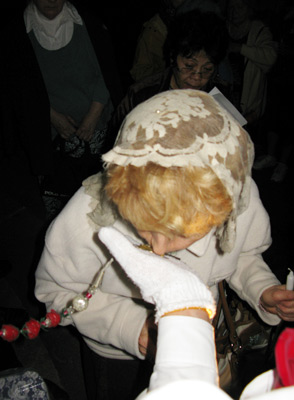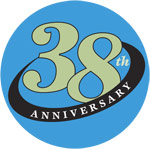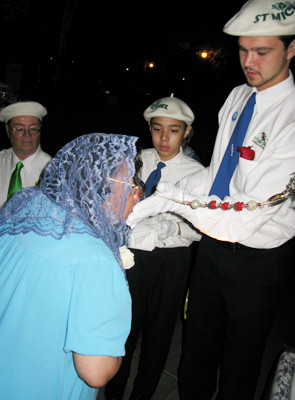 The cloth that is used to wipe the crucifix is often given to each pilgrim as a relic.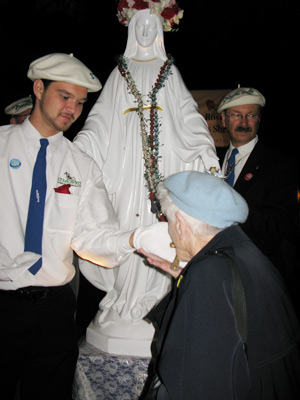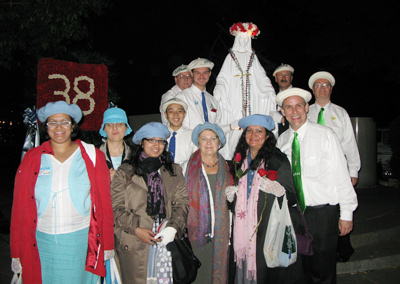 Interestingly, a mother (far rt.) with her two daughters (l.) made the pilgrimage from Sri Lanka, an 18-hour flight from South Asia.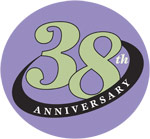 NEXT PAGE
Open House | Procession | Rosary Vigil | Veneration of the Rosary
Holy Hour | Banquet | Special Mass | Organizers' Conference
38th Anniversary Index | Home
Last updated: 07/12/08