Organizers' Conference
Sunday June 22, 2008 LaGuardia Marriott Hotel 7:30 - 9:30 p.m.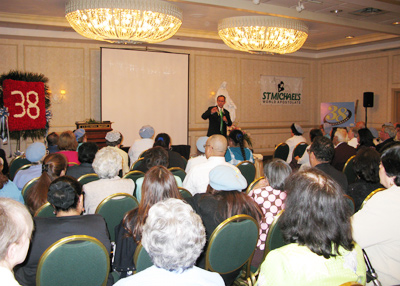 Michael Mangan speaking to the over 125 pilgrims who attended the Organizersí Conference.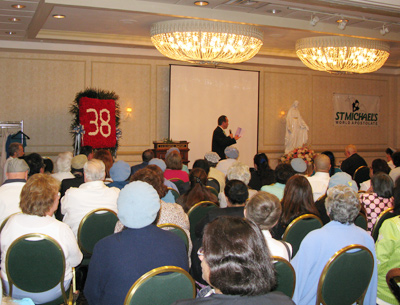 Michael discussing the "Bayside, The Facts Revealed" pamphlet and why the organizers should distribute this brochure and mail it to every priest in their area.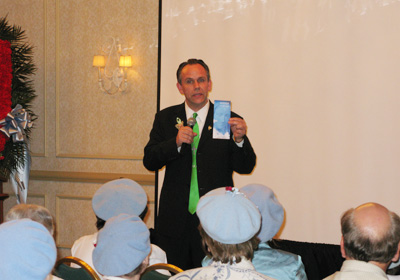 This authoritative Q & A pamphlet has set the record straight on the much-maligned Bayside apparitions in the minds of many who have received it. To read it, click here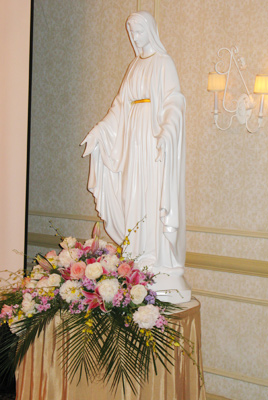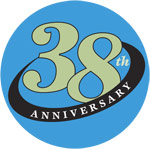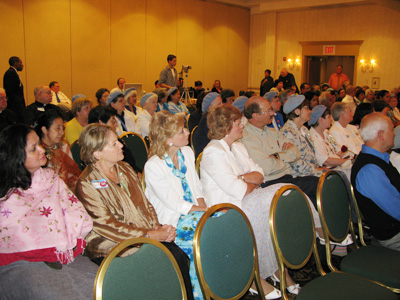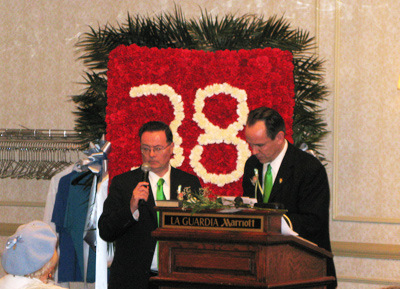 James Donohue, Vigil Coordinator, motivating the faithful.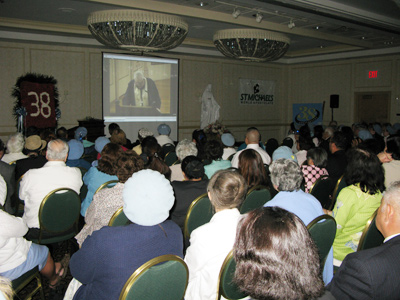 The organizers watching a video presentation on the highlights of the past year, which included this Anniversary weekend, Veronica's 12th Anniversary Vigil, March for Life, and some excellent footage of the Pope's visit to America.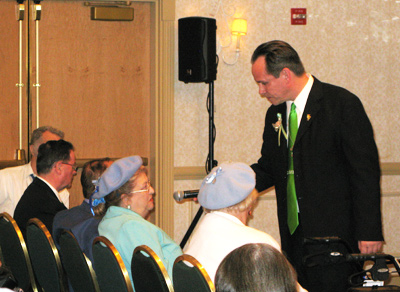 Grace Fernandez of Miami, Fla. testifying to her cure of breast cancer in 1985. Her husband Manuel, a medical doctor, is to her immediate left.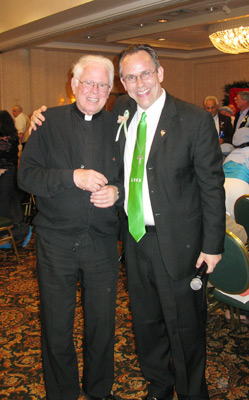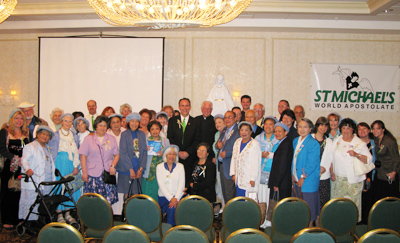 Some of the joy-filled organizers and leaders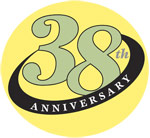 Your comments on this report are appreciated
Photographers
Photos for this year's 38th Anniversary report were taken by
Darryl Bolisay, LOSM, Leon Trabachino and Matthew Castricum.
Open House | Procession | Rosary Vigil | Veneration of the Rosary
Holy Hour | Banquet | Special Mass | Organizers' Conference
38th Anniversary Index | Home
Last update: Thursday, October 29, 2009 02:06 PM