Special Mass of Thanksgiving
Sunday June 22, 2008 LaGuardia Marriott Hotel 4:30 p.m.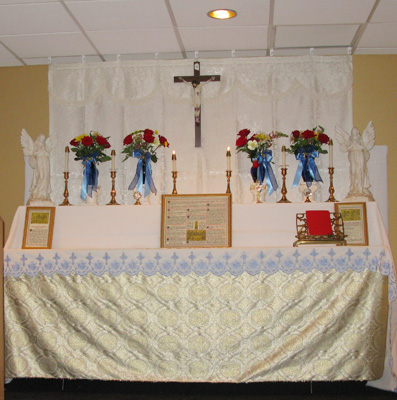 The beautiful altar, the fruit of the labor of Jim and Regina Fox.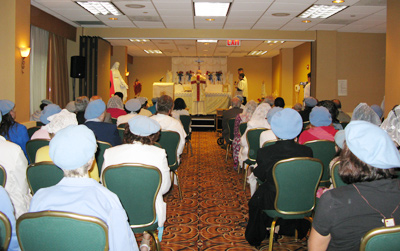 Fr. Bradley celebrated the Mass. The intention of the Mass was in thanksgiving to Our Lady of the Roses for many graces and blessings received.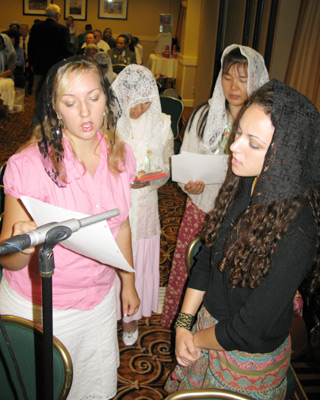 Catherine and Mary Rose Bauer (front) along with Teresa and Hitomi Valle of Kew Gardens, N.Y., sung the Mass.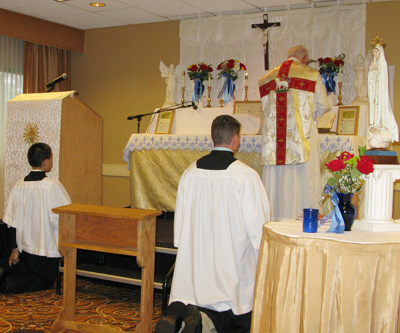 Reading the Epistle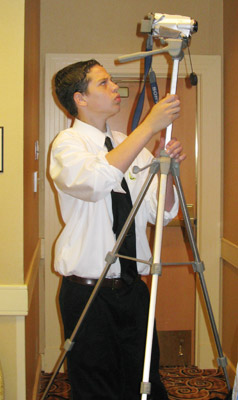 Joseph Castricum of Budd Lake, N.J., taped the Mass.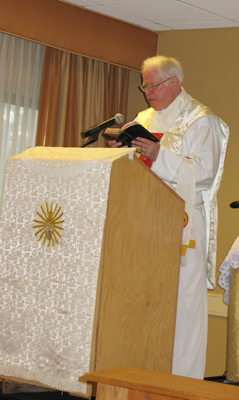 The Holy Gospel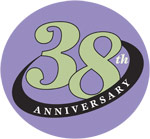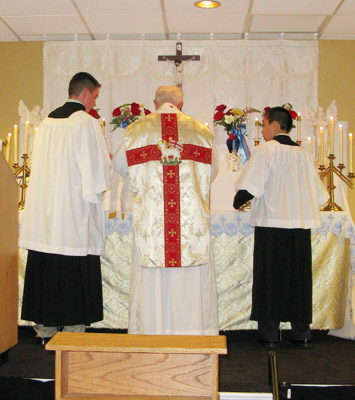 Philip Harrington (l.) of Spokane, Wash. and Joseph Valle of Kew Gardens, N.Y. were the altar boys.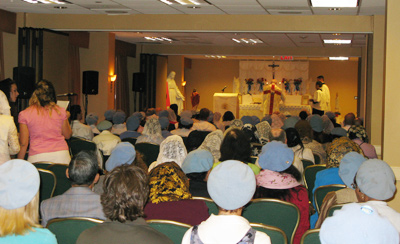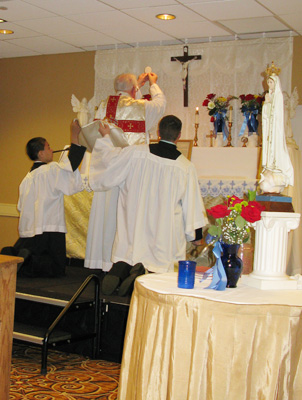 The Consecration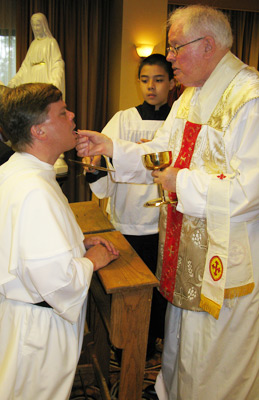 Holy Communion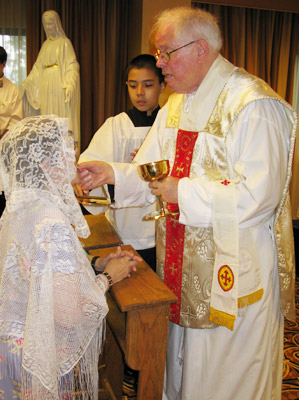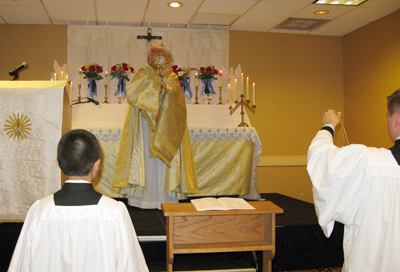 The Mass was followed by benediction.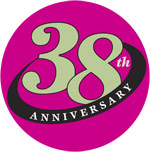 NEXT PAGE
Open House | Procession | Rosary Vigil | Veneration of the Rosary
Holy Hour | Banquet | Special Mass | Organizers' Conference
38th Anniversary Index | Home
Last update: Saturday, July 12, 2008 10:22 PM