Special Meeting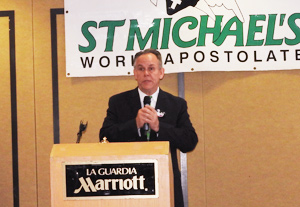 After the Holy Hour, we had our special meeting in honor of St. Michael at the LaGuardia Marriott Hotel. Here is SMWA President, Michael Mangan, welcoming the over 75 pilgrims who attended the meeting.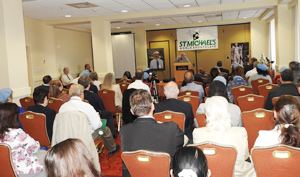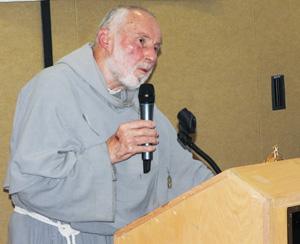 Fr. George Roth, FI, a popular Franciscan preacher and lecturer who hosts a weekly program on Radio Immaculata, delivered his stirring talk: How I survived and thrived in 61 years as a Franciscan.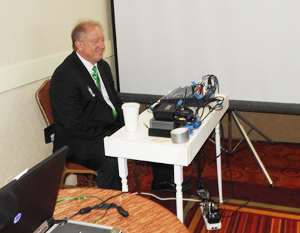 William Dykes, LOSM, on the A/V.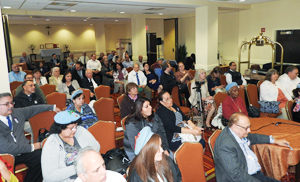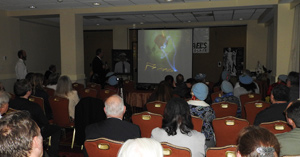 Michael Mangan, LOSM, showing all of the latest amazing cryptic photos on the big screen.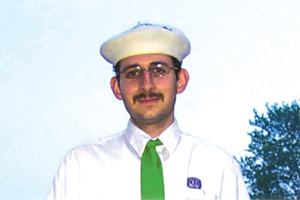 Memorial photos of Luis Camacho, LOSM, shown during the slide show. To read more about Luis and his extraordinary life.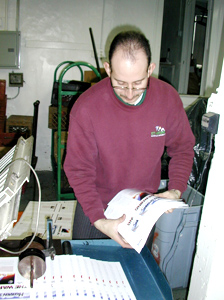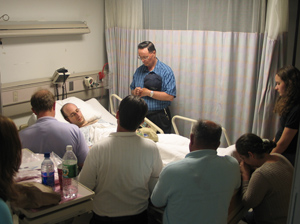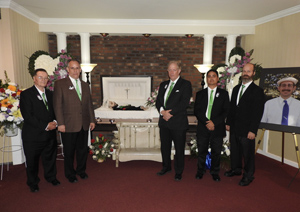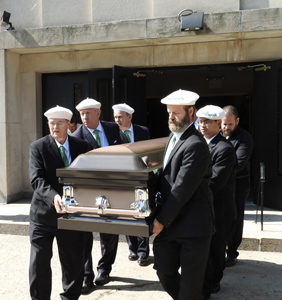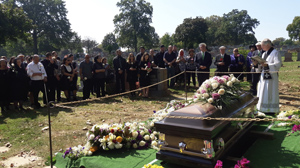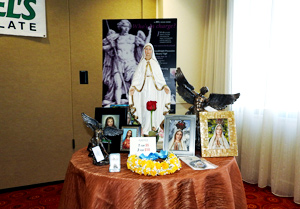 After the slide show, a fund-raising raffle was held.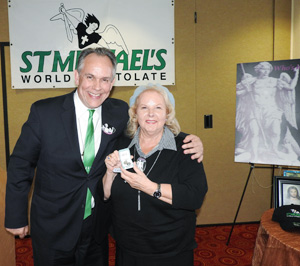 Regina Fox, International Pilgrimage Coordinator, won a beautiful St. Michael sterling silver medal.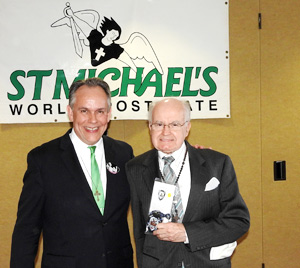 Brian Hegarty of Long Island City, N.Y., won a St. Michael shield scapular.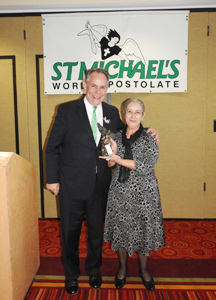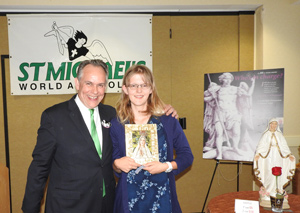 Corinna Swetz of Lakewood, Calif., won a picture of Our Lady of Fatima.
St. Theresa &
Holy Guardian Angels Rosary Vigil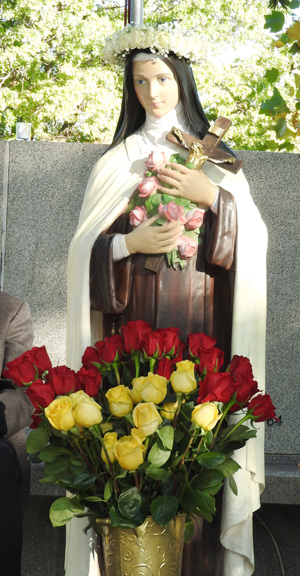 On Monday, October 2, we made history when we celebrated our first Rosary Vigil in the afternoon, with 55 pilgrims in attendance, in honor of the feasts of the Guardian Angels and the Little Flower, St. Theresa.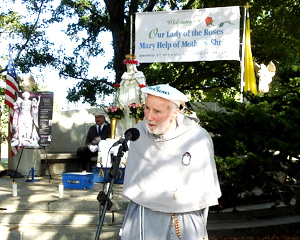 Fr. George Roth gave an inspiration talk on
St. Theresa.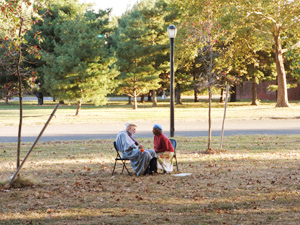 Fr. George heard scores of confessions throughout the weekend.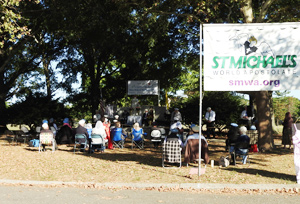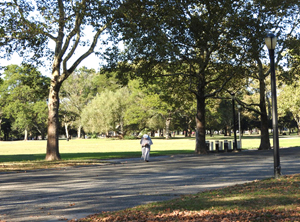 Fr. George Roth, wearing the St. Michael white beret while praying his Divine Office during the Vigil.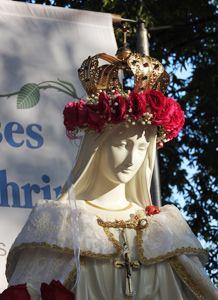 The blessing of Jesus and Mary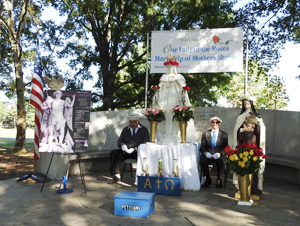 "Jesus sends His emissary down to strengthen you in the battle. Michael will stand beside all who call; for he is the leader, the warrior chosen by God for His army."
Our Lady, Dec. 31, 1970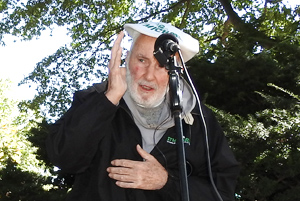 Father George Roth imparting his priestly blessing.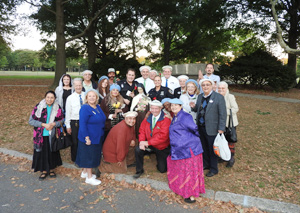 The Bayside warriors with two of the Finest of the NYPD.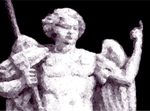 Dear Michael and Lay Order
of St. Michael,
It was a well-deserved, inspiring weekend for our glorious patron, St. Michael the Archangel, who was duly honored.
Here's my tax-deductible gift which is truly needed to help cover the $6700 cost of the big St. Michael weekend.
Thank you in advance.


Your comments on this
report are appreciated
SMWA photos by John Benevides, LOSM,
and Darryl Bolisay, LOSM.
Pilgrimage Information | Shrine Photo Index | Home