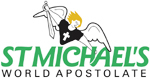 Winter Vigils
Welcome to Our Lady of the Roses, Mary Help of Mothers Shrine, staffed and directed by St Michael's World Apostolate (SMWA).
Dec. 23, 2009 In honor of the
Nativity of Our Lord
"We've come to the vigils in rain, snow and hail, ice, hot weather, cold weather. And we're still going to do it until Jesus tells us that the mission is accomplished and succeeded, that we have saved our country."
Veronica of the Cross, Sept. 22, 1973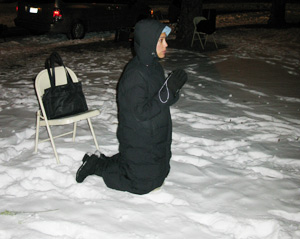 There's nothing like praying in the snow in frigid temperatures.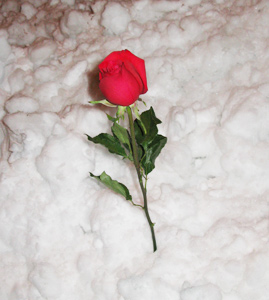 Pilgrims bring roses to adorn the Shrine. Our Lady's Shrine helpers distribute them to everyone later in the evening. These roses are blessed by Jesus and Our Lady during the Rosary Vigil and have the power of cure and conversion.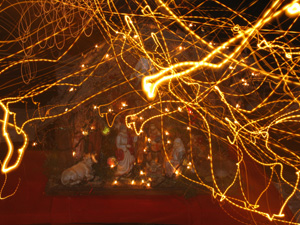 A miraculous photo taken this evening of the Nativity set.
Dec. 26 In honor of the
Holy Innocents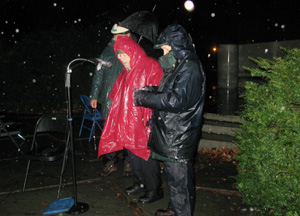 John May of Bayonne, N.J., leading a rosary.
Dec. 30 In honor of the Octave of the Nativity of Our Lord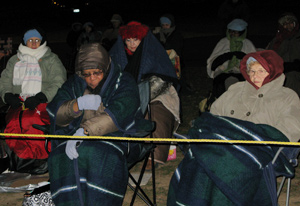 "You will not be cold, My children, when your hearts are warm with love."
Our Lady, Dec. 7, 1970
Feb. 1, 2010 Eve of the Purification of the Blessed Virgin Mary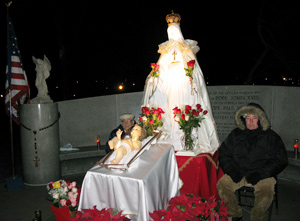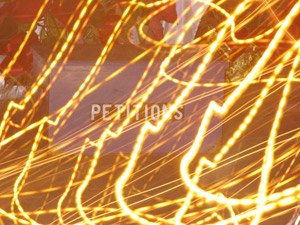 Send us your petition and it will be in our petition box for the next Rosary Vigil.
Feb. 11 Eve of Our Lady of Lourdes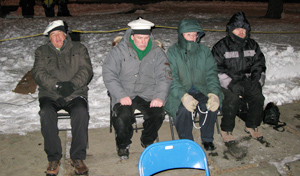 LOSM members (l. or r.) Peter Frank, Michael Mangan (SMWA President), James Donohue (Vigil Coordinator and SMWA Vice President), bearing with the elements for the love of Jesus and Mary.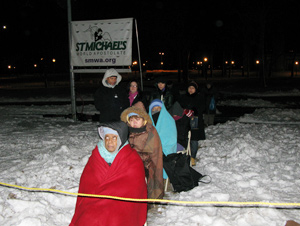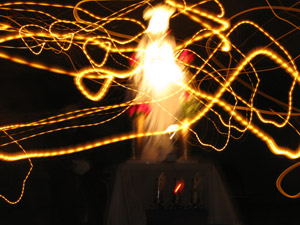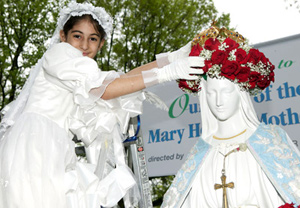 Mark your calendar!
ANNUAL MAY CROWNING
Sunday, May 9, 2010 10:30 a.m.
Your comments are appreciated
SMWA photos by Darryl Bolisay, LOSM
Last updated: