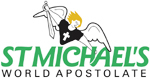 March Vigils and Holy Hours 2008
Welcome to Our Lady of the Roses, Mary Help of Mothers Shrine, staffed and directed by St Michael's World Apostolate.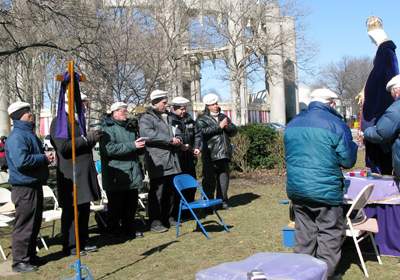 The Lay Order of St. Michael (l. to r.), Darryl Bolisay, William Dykes (obstructed), James Donohue (Vigil Coordinator), Michael Mangan and Peter Frank, praying at the March 9 Sunday Holy Hour.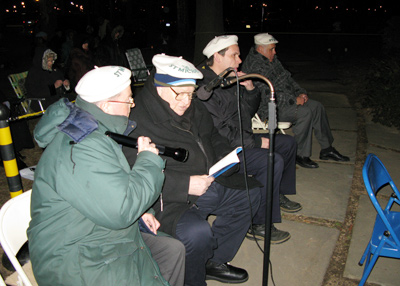 Fr. Skurla praying the litany of the Blessed Virgin Mary at the
March 15 Vigil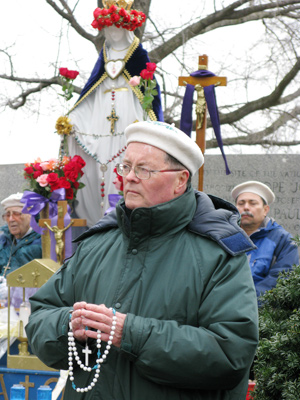 A solemn James Donohue at the March 16 Holy Hour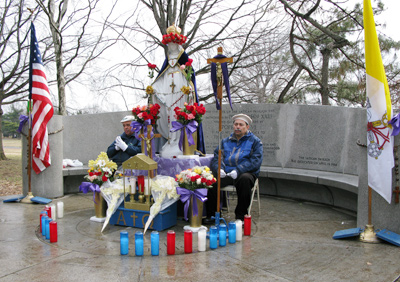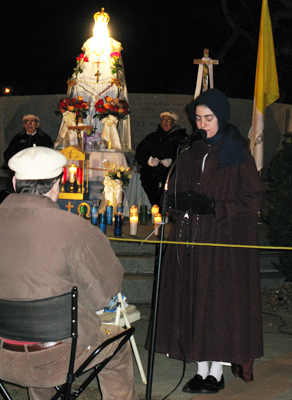 Marisa Consoli, 18, leading the Glorious Mysteries at the March 24 Vigil. Marisa, a devotee since birth, heard the call of her Divine Spouse and will become a daughter of St. Benedict. She enters the Benedictine Convent on May 3.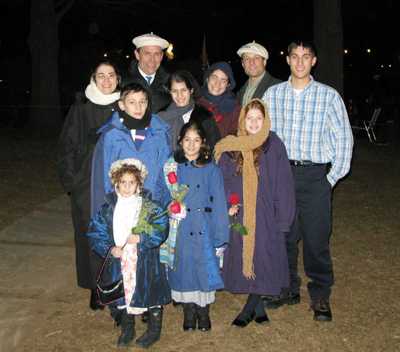 Marisa (center) with her family and Michael Mangan (back, left). Marisa is the oldest daughter of Anthony (back, rt.) and Edie Consoli (top left). Marisa and her parents have testified through the years of the abundant and nurturing graces received from Our Lady of the Roses at Bayside.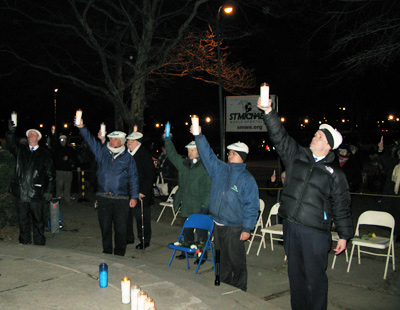 To conclude the March 28 Vigil, all the pilgrims raise candles to Our Lady of the Roses, Mary Help of Mothers, repeating the words:
Mary, Light of the World, pray for us
Our Lady of the Roses, pray for us
Mary, Help of Mothers, pray for us
Offering of Sunday Holy Hour for Pope's Safety,
click here
SMWA photos by Darryl Bolisay, LOSM
Your Comments
Last updated: 10/29/09